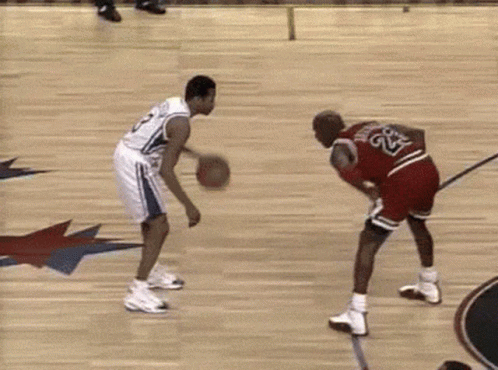 Mmm. Well, we're back here with this.
The Club episodes have always interested me, 1) because they're exclusive, and 2) they focus on a lot of settings outside Odyssey (is that partly because of the emphasis on missions, is it the ministry, is it for the fun of it, who knows), so finding out they did an episode based on my home country, the Philippines, I was especially interested in just how well they'd pull it off.
Aaaaaand then I totally forgot about it for like a year and that's why that post never came out.
Until now.
Don't come after me.
(also to whoever said someone should write a fic with Jason in quaratine… you should get into prophecy.)
---
A cocky basketball player tests Marvin Washington's patience during a mission trip to the Philippines.
(AIOWiki, AIOWiki.)
---
"you look a lot older than them" literally none of us even know how old Jason is so I mean valid
Marvin do not speak about waffles you're in Manila you have a rice silog and you eat it without complaint
I was waiting for the accent work and… it needs work, I'll say that much
Jason as the old tired youth leader is a whole mood
The breakfast dialogue mmmmkay we need a conversation about that
help why
did we need the montage of ricky insults or
The Cool Dogs deserved better don't @ me about it
hmm
Hold it why are you playing at 3 pm DO YOU KNOW HOW HOT IT IS AT 3PM THE COVER ART SUGGESTS THAT YOU'RE PLAYING OUTDOORS SO THAT IS A BAD IDEA DO NOT DO THAT DON'T PLAY IN THE AFTERNOON
you'd think they'd educate the kids on what to expect before they actually went to Manila. I know it's for the audience but goodness.
the garbage dump thing isn't too far off not gonna lie
ANNOUNCER VOICE IS SPOT ON AJKNFGIRJKNGKFJLFL WHAT
hmmm Western savior type much
the hotel talk: straight on point
"old habits" oh please
also the hotel window thing? very very on point. but it really depends on where you are in manila since not every barangay (close to a neighborhood) is meant for tourists
OKAY SLUMMING IS REAL AND IT'S NOT COOL PEOPLE
the little kid's voice sounds more spanish than filipino actually just saying
"i can pout and listen at the same time" MOOD
---
This is a great episode.
If you're in the intended demographic of being a typical conservative Christian homeschooled young child, that is.
Otherwise, it's just barely alright? I guess? For writers who aren't POC?
The comment about waffles seemed to be a little insensitive to the distinct differences between the US and the Philippines, for one. The dialogue the boys have about the food and the trash-talking overall was just a tad too much (although the bravado for the guys was spot on, there would've been a lot more nervousness and shyness because of the "white" people coming. That's a thing and you deal with it.)
The accentwork was where I went "hmm" the most; it's enough to pass for like, movie and ads Filipino, but the actual Filipino does not talk like that, and if you're from the hood, you definitely aren't as pronounced as some of these kids were. Also while the slums are as substandard as they sound like, what this fails to mention is the attempt to make up for it with material property and social media. We don't think much about living in a hut when we're on our phones scrolling through Facebook (which is a big thing here.) I digress– essentially, it seemed pretty glossed over for the sake of the episode.
The characters. Mm. I'm glad Marvin and Ryan are back, but like, the Filipino boys seemed generic. Understandable, but sad. They were there to explain the plot and the setting, but not really have arcs of their own. And the little kid's accent is just. Hmm. Yeah no.
I'm trying not to be too critical since the message is meant to be simple enough for little kids and thus everything they portray will be light enough for their ears, but with stories like this there is (or should be) a certain maturity to every culture represented that… wasn't there. Which is fair given their resources and intents and abilities, but it doesn't erase its lacking. Seeing as this is an episode literally nobody would ever listen to again however, it's not bad. But it could definitely have been better and had more attention to the general detail of their setting.
Oh, and rice. Could've had a lot more rice. We are a rice country and none of them ate rice. A travesty.
Forget waffles, rice is the international dish.